Business Risk Insights
B'risk Intelligence provides actionable insights in support of healthcare, biopharmaceutical, life sciences and medical devices industries within India and Bangladesh since 2009.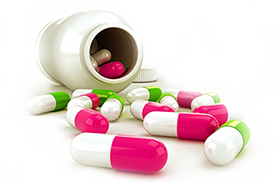 Being extremely well networked, our researchers take great pride in their capability to conduct discrete source inquiries for gathering competitive intelligence in all functional areas of a Drug life cycle such as - Discovery, Clinical Development, Medical Affairs, Launch and Commercial Analytics  etc, while maintaining a strict code of ethics.
Armed with the knowledge of regulatory norms across the globe, we even have access to the best secondary sources of information as well as the most relevant databases anywhere in the world.

"Credible and timely information is valuable to our clients and we value the work entrusted upon us."
---

A Testimonial

"Brisk Intelligence has consistently delivered on the manufacturing and regulatory plans of generic Indian players by leveraging insights from multiple sources at various levels within target companies. They have supported us on over several projects that looked at complex generics, supply chain mapping, and competitor launch timelines."
- A UK based Competitive Intelligence service provider